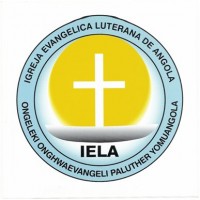 IELA to Consecrate First Bishop in Church History
By Rev. Isak Malua (IELA) | July 30, 2012
Lubango, Angola (IELA) – August 5th, 2012 will be recorded as a joyous day in the books of history of the Evangelical Lutheran Church in Angola (IELA). This will be the day of the consecration of the ever first bishop in this church, Rev. Tomas Ndawanapo. Rev. Ndawanapo has been elected as a bishop by the 5/4 majority of the delegates who attended the VII General Synod of the Church, held at the end of last year. It's no doubt that this Synod brought significant changes, both on the leadership and on the work of the church. For all six last synods the church has been electing presidents of the church. But this time IELA for the first time made a move from the presidential leadership to the episcopal office.
The concentration will from take place in Ondjiva (In Southern Angola – about 40 km the Angola/Namibia border). It will take place at this town for several reasons, among them: 1) for historical reasons, as it the place where the first Lutheran missionaries settled when they arrived in Angola in the 19th century; 2) it is the place where the general synod, which elected the bishop, was held. The concectration will be officiated by the Presiding Bishop of the Evangelical Lutheran Church in Namibia (ELCIN), The Rt. Rev. Dr. Shekutaamba V.V. Nambala, assisted by other bishops from LUCSA member churches, as well as from other sister churches.
We invite all sister churches, government representatives, the neighbour parishes, sister churches and the whole community for the this important event on Sunday 5th August at Ondjiva Lutheran Parish. We also invite all LUCSA member churches and the whole Christian Community worldwide to join us in prayers for this big, yet historical-to-be event.
Back