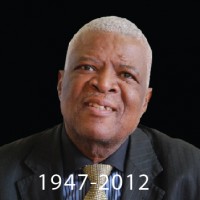 LUCSA's Late Executive Director, Bishop J.M. Ramashapa, Laid to Rest
By Kristen Opalinski (LUCSA) | September 4, 2012
Bonaero Park / South Africa----
It is a time that we must all face, the moment when we are called by our creator to come home. As Christians we take comfort in the promise of Christ's victory over death, but for the loved ones left behind, it is a time of mourning and reflection.
On Thursday 23 August, 2012 Lutherans from across Southern Africa said goodbye to one of it's spiritual fathers. Bishop Johannes Malebogo Ramashapa (affectionately called Bishop Joe) was a vibrant leader and servant of God. His ability to project a loud and prophetic voice against the injustices of society became a signature cry of the organization he directed.
His work at LUCSA started in 2002 where he was responsible for the development of the HIV & AIDS programming and facilitation structures.
On 1 September 2009 the late Bishop Ramashapa was appointed Executive Director of LUCSA after serving as Bishop of the Botswana Diocese of the Evangelical Lutheran Church in Southern Africa (ELCSA) (2005-2009) and the Presiding Bishop of ELCSA (2006-2009). During his tenure at LUCSA he worked as a linkage between LUCSA member churches, LWF, and international partners. Through his role he acted as a prophetic voice for churches throughout Southern Africa on issues of justice, peace-building & regional integration, human rights (namely the rights of women, children, and people with disability), sexuality rights (prostitutes, gays, lesbians, bi-sexual & transgender persons), climate change, poverty alleviation, vulnerable persons, and youth empowerment. He became a pioneer in developing diaconal ministry throughout the region.
In addition to his work at LUCSA the late Bishop Ramashapa served as a parish pastor for the Delmas Parish in the Eastern Circuit of the ELCSA-Central Diocese.
The late Bishop Ramashapa served on various local and international bodies including the following:
- Churches United Against HIV & AIDS (CUAHA) : Steering Committee Co-Chairperson
LUNODIA (Lutheran Nordic Diakonia) : Executive Committee Member & a Member of the Steering Committee

ACT Alliance : Member

LUDIBO (Lutheran Diakonia in Botswana) : Board Member

Churches & Business Against HIV & AIDS (CHABAHIVA) : African Regional Co-Chairperson

South Africa Council of Churches (SACC) : Member

Religious Leader and Coordinator within the Delmas Municipality Board
Last week (26 August-1September) was declared a week of mourning, reflection, and thanksgiving for the life and work of the late Bishop Ramashapa. Over 1,000 people attended the memorial service (30 Aug) and the funeral (1 Sep) to remember the legacy of the man who transformed the way in which LUCSA churches respond to meet the needs of humanity in the face of injustice. He became a father to the region, a friend, leader, & mentor in the practices of peace building, regional integration, and empowerment.
He is survived by his wife Maggie Nikeziwe, three children (Thapelo, Musa and Sammy), two grand children (Moloko and Malebogo), and seven siblings.
**You can download a full copy of Bishop Ramashapa's obituary by clicking here**
IMAGES FROM BISHOP RAMASHAPA'S FUNERAL & BURIAL ON 1 SEPTEMBER 2012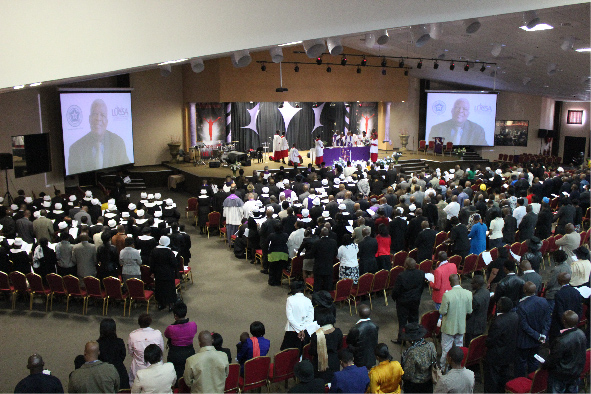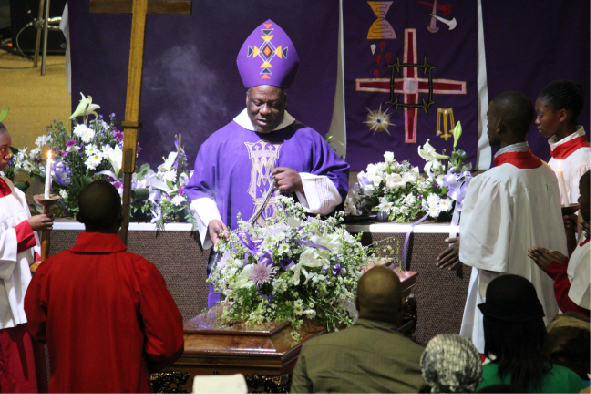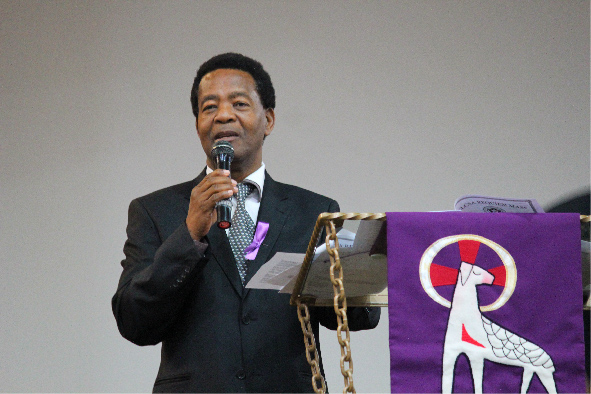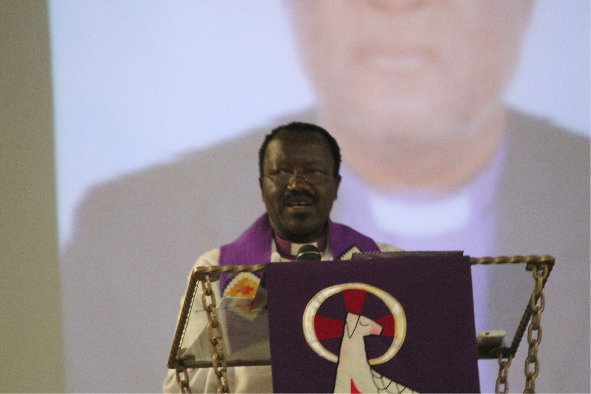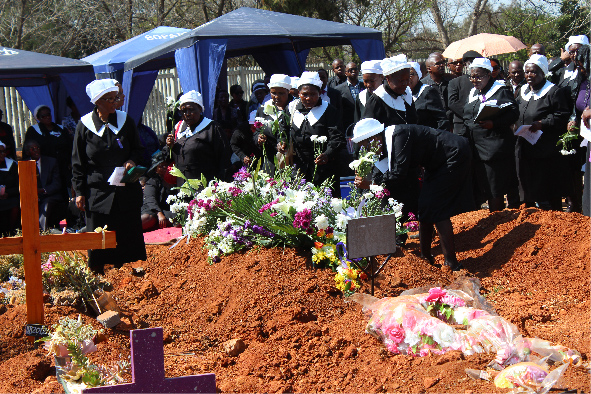 (Photos by Kristen Opalinski/LUCSA)
Back