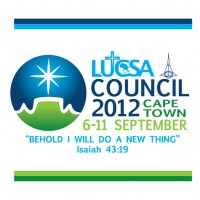 LUCSA Council 2012 Logo and Theme Unveiled
By Kristen Opalinski, LUCSA | July 7, 2012
Exactly two months from today LUCSA council members will officially begin deliberations at the Monkey Valley Resort & Conference Centre in Noordhoek (just outside Cape Town, South Africa).
The theme of this year's council comes from Isaiah 43:19 "Behold, I will do a new thing", capturing the essence of LUCSA's commitment to renewal and self-sustainability. With the global economic downturn effecting our partners and the LWF communion, as a whole, this year's council meeting aims to explore new and dynamic ways to develop and grow as a communion. Great emphasis will be put on building upon last year's council in Livingstone, Zambia which focused on "Bringing LUCSA into the Future".
LUCSA will also use the opportunity to formally present its new five year strategic plan document for discussion and approval. A workshop was held this past week at the Lutheran Centre in Bonaero Park, South Africa to develop and expand the working document in preparation for September's council*.
For the first time in the history of LUCSA, the Moravian Church in South Africa will play host to a communion-wide council meeting. In the spirit of this momentous occasion LUCSA's Communications Desk developed a logo and branding structure to highlight and honor both the host church and host city. The main logo features the Moravian Star (Herrnhuter Stern in German), an advent symbol of new life, which also ties into this year's council theme, as symbol of proclamation. The star honors the Moravian Church's deep heritage as a worldwide symbol of light and hope. The star shines brightly over Cape Town's iconic Table Mountain, a nod to this year's hosting city. A variety of blue and green hues remind us of the waters of baptism in which we are reborn into a new life in Jesus Christ.
The logo and branding for this year's council will be added to both print and electronic media in a variety of ways, featuring on council documents, the LUCSA website, and Facebook page.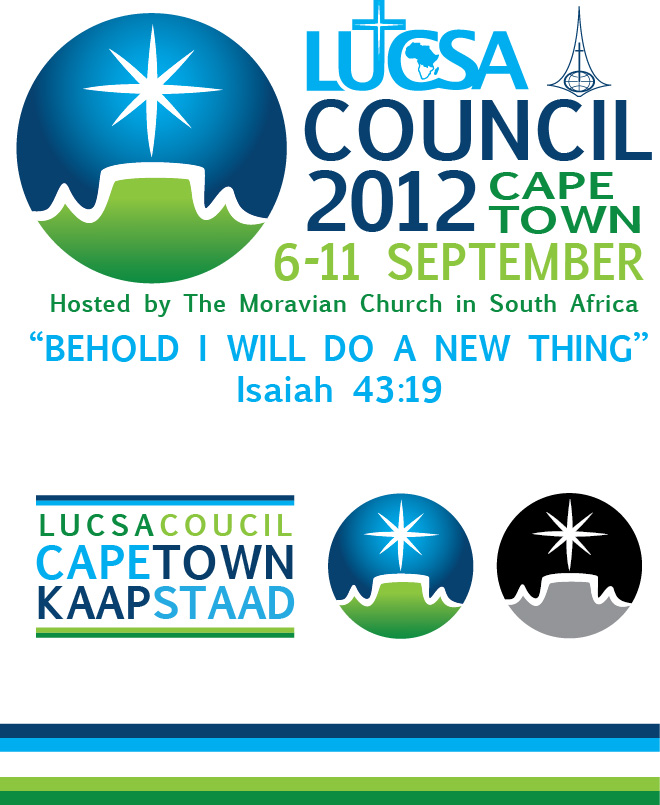 *A summary of the LUCSA Strategic Plan Workshop will be shared in a future post
Back