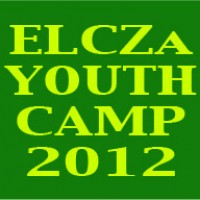 Mulimba Youth Camp: Seeking to Develop Positive Priorities
By Bernard Mapulanga (ELCZa) | September 6, 2012
Lusaka/ELCZa----
From 22nd to 26th August 2012, one hundred and twenty youths from zone 1 met in Mulimba congregation, 80 km south–west of Lusaka. This annual gathering takes place around this time of the year to afford an opportunity for school going youths to be part of the event. During this gathering one vivid issue emerged, the zeal that every youth displayed to show their hunger for the ministry, also showing through songs and dance that Ministry at their age was well placed as it is formation of age that sets emphasis in Ministry.
Though youths meet from time to time, this type of gathering at this time of the year affords them an opportunity to teach , strengthen one another and also share widely, different experiences in the Ministry.
Topics covered at this gathering were; 1) Sex and sexuality 2) Malaria 3) Stewardship 4) Male circumcision 5) Leadership 6) HIV/AIDS 7) Youth/Adult partnerships 8) Relationships and Happy Marriage. These topics were taught according to the needs, as the group comprised of some married youths and some unmarried youths. The sessions were facilitated by the youth under the direction of the area pastor with elders of the local congregation.
On the final day of the gathering, Senior Pastor Rev.Alfred Chana preached to the youths, illustrating the situation of an African youth. Quoting from Jeremiah 1:4-10, he focused on the theme "Every Person has a duty for the Lord", emphasizing that God blessed every person with gifts and is assigned a task to work through in life. He also highlighted the idea of fear as a barrier that youths should rid themselves of. In fear one cannot achieve anything as one's ambitions are inhibited. Citing an example where of one youth having the requisite qualifications to take up a job, but fears that she/he will fail to attempt to get that job; where as one who may be less qualified but has courage, she/he would attempt and get that job.
He added to say that youths should not face moral breakdown or be poorly equipped. They should change their attitudes and take on the responsibility of youth leadership as one way to strengthen their capabilities. He too implored pastors and elders to understand the youths, their mind-sets and experiences and enable those in the Ministry to realize their full potential and uniqueness. The Senior Pastor also encouraged youths to not be dissuaded from any pressures but to always take courage and set their priorities right.
Back